Check-in time: 4:00 p.m.
Check-out time: 1:00 p.m.
Pet policy: No pets are allowed.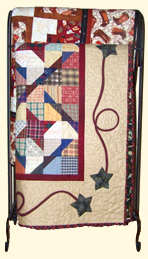 Smoking: Smoking inside the Bunkhouse is strictly forbidden. And by forbidden, we mean that if you do it, we will hunt you down. We have connections.
Cancellations: Cancellations can be made 24 hours before check-in without penalties. There is a $50 charge for cancellations within 24 hours of check-in. Cancellations after check-in or no-shows must pay the first night.
Communications: The Bunkhouse does not provide telephone or WI-FI services; we recommend you bring a personal cell phone.
If you have any other poicy questions, please call 979-778-2487 or email thedeens@benchleysbunkhouse.com.